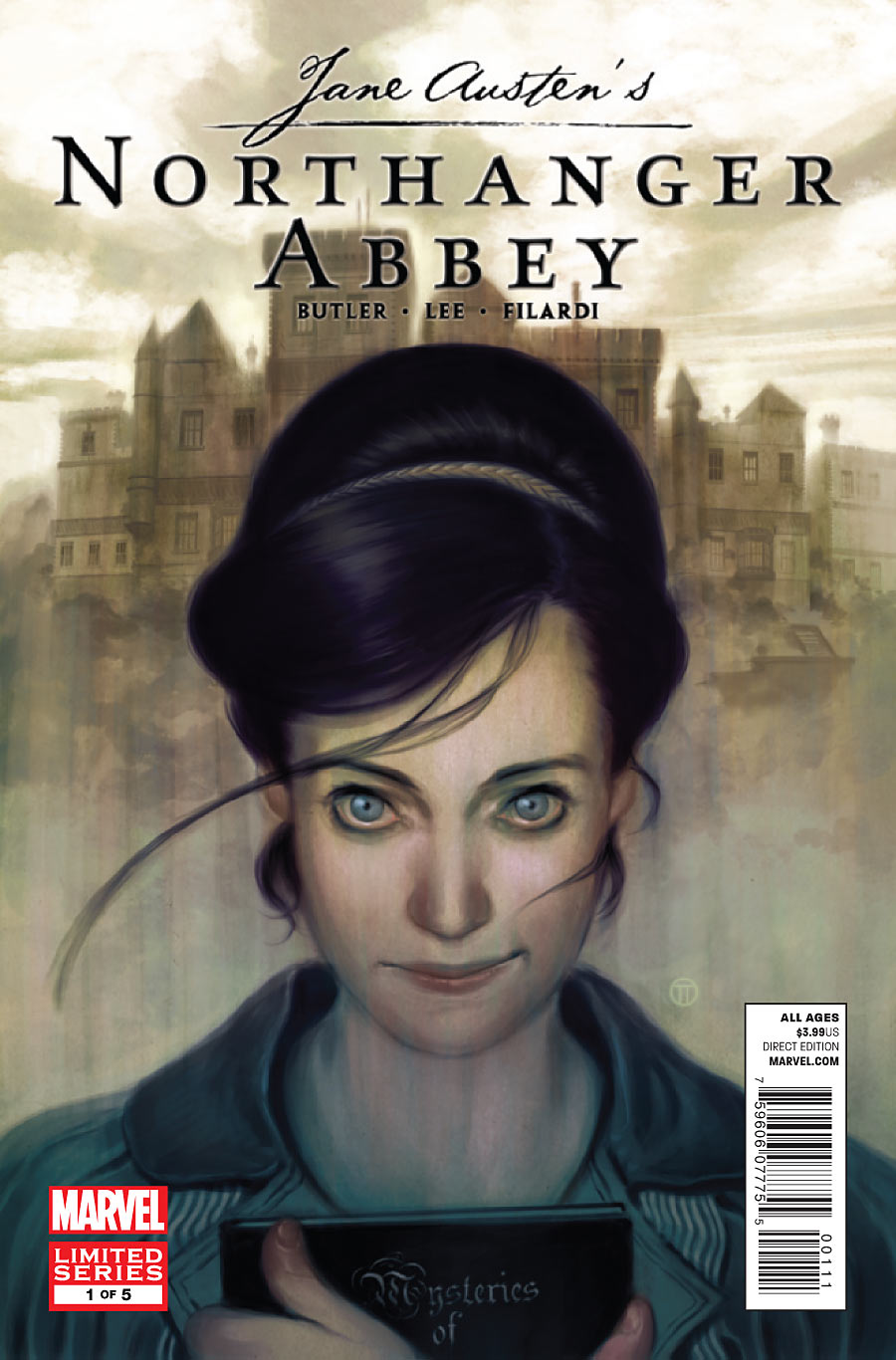 I am of the opinion that is is time for a quiz. 'You will be quizzed famously!' (...sorry, John Thorpe there for a minute) Are you up for a contest? Do you have sporting blood in your veins? Answer that question in the affirmative and then answer as many of the below questions as you can, and
feel free you use your book
.
Yes, this is an open book test. Boy, I am a nice teacher. All of these q. s pertain to Jane Austen's
Northanger Abbey
which some of you just read, so perhaps it's still fresh? We shall see... The contest will be open for at least a week so everyone has time to put down their most profound and scholarly answers... or whatever you've got.
All of these questions are taken from
So You Think You Know Jane Austen?: A Literary Quizbook by John Sutherland & Deirdre Le Faye
. And I have it, so I already know all of the answers. Yes, I looked at the back of the book. I'm sorry. Not really.
Questions:
1) How many children do the Reverend Mr and Mrs Morland have? How many of their Christian names do we know?
2) Where did Henry go to university?
3) What are the 'friends of Henry's solitude' at Woodston?
4) What aspect of Catherine's walk does General Tilney particularly admire?
5) What do we know of Henry's complexion and what does this mean?
6) What color dress (as Mrs Allen's needle-sharp eye notes) does Miss Tilney 'always wear'?
7) Who says, 'after all the romancers may say, there is no doing without money'?
8) For what does the General rebuke Fredrick on the day the rest of the family leave Bath?
9) Why, having just arrived at Bath (to arrange accommodations for himself and his father and his sister) does Henry suddenly leave, and what should we deduce from his departure?
10) On the trip to Northanger Abbey we are informed that Catherine has a 'new writing desk'. What may we deduce from it?
11) Why does Catherine not, as she plans, steal out at midnight to investigate the 'mysterious apartments' in which, she is convinced, the General's poor wife is secretly incarcerated?
12) Why does Jane Austen specifically tell us that Catherine has a 'charming game of play with a litter of puppies just able to roll about' in Henry's stable-yard at Woodston?
13) In the company of Henry and Eleanor, General Tilney clearly seems to think that Catherine is the Allens' heiress (basing this on John Thorpe's misinformation). Are Eleanor and Henry similarly deceived as to Catherine's wealth and handsome prospects?
14) Catherine thinks Isabella is now engages to Captain Tilney and that the Captain will gallop back to his father (as James rushed back to Fullerton) for paternal permission. Henry's guess is that his brother's marrying Isabella is 'not probable'. Has he know this from the first?
15) Why has Catherine, even before the General's wrathful return, suggested that she should, perhaps, leave?
16) Why is Henry not at Northanger Abbey when Catherine is summarily banished?
17) How long is it before Henry appears at Fullerton to propose?
18) How long do Henry and Catherine have to wait for parental consent?
John Sutherland & Deirdre Le Faye suggest that if you score over 15, good for you! If you scored over 10 but under 15, skim the novel again. Over 5 but under 10, reread the novel. Under 5, throw the book away and watch TV.